Market Info
2015 Schedule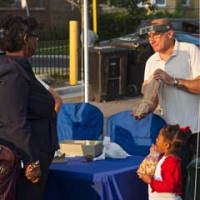 The Devon Community Market is held every Wednesday evening for 8 weeks in the summer. Each week, the Market features fresh produce from area farms, prepared foods from local cooks and bakers, hand-made items from neighborhood craftspeople, and live entertainment from talented artists. For weekly updates on vendors, entertainment, and other family-friendly activities, subscribe to The Ripe Tomato (our weekly eNewsletter) at the bottom of this page.
Devon Community Market 2015
Wednesdays from 3-8pm
July 8th to August 26th
Directions and Parking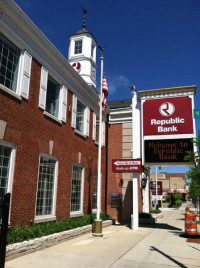 Republic Bank Parking Lot
2720 W. Devon Avenue
Chicago, IL 60659
The Republic Bank Parking Lot is about four miles east of Highways 90/94. Due to road construction and traffic on Devon Avenue, we strongly encourage walking, biking, or busing to the Market. In fact, a CTA bus can drop you off just minutes from the Market.
If you must drive, customers may park for free in a small lot across the street or make use of surrounding street parking. Bike racks are available in front of the bank and across the street from the Market on the east side of Washtenaw.
Food Assistance

The Devon Community Market seeks to create a space where all are welcome to shop local, taste global. We are proud to accept
SNAP/LINK cards
for eligible items.
Meet the Vendors
Meet the cooks, bakers, craftspeople, and artists who call the Devon Community Market their home.
Learn more
.
Become a Vendor
We're looking for quality vendors.
Learn more
.